MidState Reclamation and Trucking | RECAPITALIZATION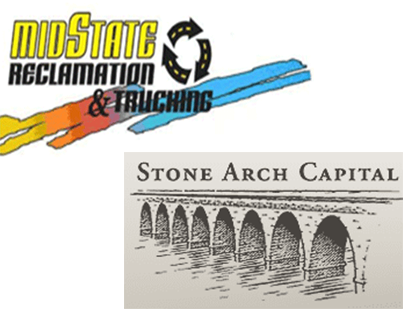 Engagement
Recapitalization, Sale
Stone Arch Capital partnered with Frontier's client through a recapitalization
---
Client
MidState Reclamation & Trucking is a leading pavement preservation contractor providing road reconstruction solutions to public and private enterprises throughout the upper Midwest. The Company was experiencing explosive growth, almost doubling revenue and earnings in two years, primarily due to its cutting-edge methods of road reconstruction which are more economical and more environmentally-friendly when compared to traditional road reconstruction methods.
Situation
MidState's owner was interested in executing a succession and retirement plan which called for selling all or a majority of his ownership position in order to monetize his years of hard work and investment in launching and building his very successful company.
Results
Frontier managed a professional marketing and sale/recapitalization process that included a significant number of bidders, yielding multiple attractive offers with potential financial partners and strategic buyers, focused on or interested in the growing road rehabilitation/construction sector. The owner found his "˜best-fit partner' for MidState in Stone Arch Capital, and was able to successfully and impressively meet his monetization objective of the initial step in his succession and retirement plan.