Regional Leader in the Home Healthcare Industry | SALE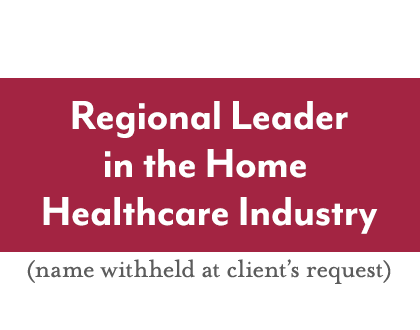 Engagement
Sale
CLIENT
The principal owner of a regional leader in the home healthcare industry (the Client) had reached retirement age and had been approached by several buyers for the Client.
SITUATION
The Client required advisory assistance in responding to the buyers' inquiries, as well as in approaching other buyers.
RESULTS
Frontier prepared an information memorandum for the Client to provide to prospective buyers. Frontier also reached out to a variety of strategic buyers and obtained multiple written offers to purchase the Client. Frontier further assisted by managing the flow of information to prospective buyers, advising the Client on negotiating strategies in general and with negotiating a Letter of Intent in particular. The Client was successfully sold to a strategic buyer.