Parnell Pharmaceuticals | RECAPITALIZATION & GROWTH CAPITAL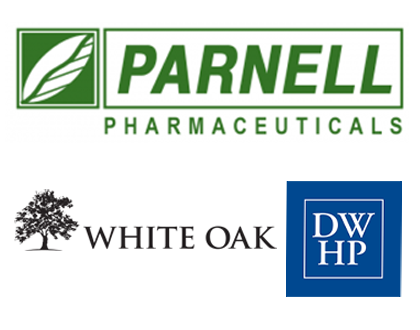 Engagement
Capital Raise, Recapitalization
DW Healthcare and White Oak recapitalized Frontier's client providing Growth Capital
Client
Parnell Pharmaceuticals Holdings Ltd., an Australian-based developer with other operations in the U.S., Canada, Middle East and Asia-Pacific, develops, manufactures and markets innovative animal and human health pharmaceutical solutions for customers in the U.S. and internationally. With the animal health spend steadily growing across the world driven by the need for effective controls to limit the spread of disease among animals, Parnell Pharmaceuticals' solutions improved (among other things) productivity yields via ethical and healthy means. Based on the demand for its proprietary and other products and based on the pet and livestock owners' inelastic spend on animal healthcare, the Company positioned itself for compelling growth opportunities.
Situation
To capitalize on its growth opportunities, Parnell Pharmaceuticals sought to refinance its previous capital structure with new debt and equity financing in order to fund the Company's continued growth at the lower cost of capital.
Results
As the Company's exclusive international adviser, Frontier conducted a far-reaching and successful competitive marketing process that produced for Parnell Pharmaceuticals strong financial partners to fund the Company's growth plan and to provide meaningful niche market segment expertise: DW Healthcare Partners, a strong private equity partner with relevant industry expertise and experience, along with White Oak Healthcare Finance, a healthcare-focused lending firm. DW Healthcare's equity investment and White Oak's lending facility also enabled Parnell Pharmaceuticals to refinance its debt at significantly improved terms and to consolidate the Company's fragmented ownership in a recapitalization transaction totaling approximately $50 million.