Turnkey Provider of Direct Mail Marketing Solutions | SALE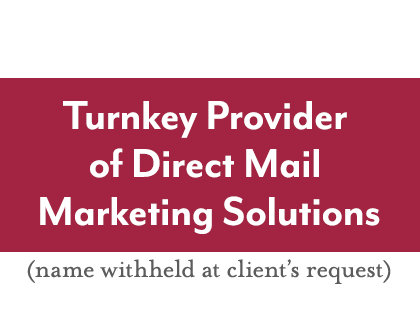 Engagement
Sale
CLIENT
The client is a turnkey provider of direct mail marketing solutions, other direct marketing solutions, Web-based marketing support programs and related fulfillment services (the Client).
SITUATION
The Client's owner was interested in monetizing his investment in the Client, preferably with a strategic acquirer that would provide an opportunity to fully exploit the Client's service capabilities.
RESULTS
Frontier served as the exclusive advisor on the sale creating compelling marketing materials for the business, developing a strong potential buyer pool (including a number of unique potential buyers through Frontier's network) and generating competition among those potential buyers. The sale and marketing process led to a very competitive process which not only maximized value, but also created competitive tension to drive the valuation and structure of the sale transaction.