FireDoor Solutions | GROWTH CAPITAL: $20 Million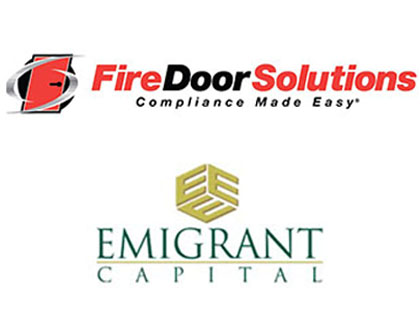 Engagement
Capital Raise
Frontier's client raised Growth Capital of $20 Million with availability to additional capital
---
Client
Fire Door Solutions, LLC is a compliance and related services business focused on the fire-related segments of the life safety industry, but contemplating expansion into the broader life safety industry.
Due to the then-more-recent enforcement of applicable fire codes and regulations in healthcare facilities, FDS particularly focused on, and has become the undisputed category-leader in, providing turnkey fire safety compliance and related services to hospitals, nursing homes, and other healthcare facilities, including inspection, repairs, and compliance regarding fire doors/frames, fire dampers, and firestopping, along with providing life safety asset solutions software, life safety plans. In addition, FDS produces and sells fire-related compliance products. The Company's services are critical to hospitals because authorities having jurisdiction can cause non-compliant hospitals to lose eligibility for reimbursement under Medicare and/or Medicaid programs, which would threaten a hospital's profitability and potentially its existence.
Situation
After experiencing rapid and sustained growth that propelled FDS to a leading status in the developing life safety industry, FDS devised a growth strategy and sought growth capital to fuel its core services and potential expansion into "˜all things life safety.'
Results
Through a competitive marketing process that produced a significant number of offers of varying types and approaches, Frontier was able to assist the Company in securing a growth financing relationship which (i) provides an "˜accordion feature' for FDS to have future growth capital after an initial substantial capital injection; (ii) is on terms more favorable to FDS than its owners had previously contemplated; and (iii) perhaps most importantly, connected the Company with a "˜financing partner' whose professionals have deep, trusted relationships with leaders in the life safety industry which can accelerate the Company's growth and who have unparalleled management expertise derived from leading several of the nation's largest businesses.