Payment Systems Processor | STRATEGIC ADVISORY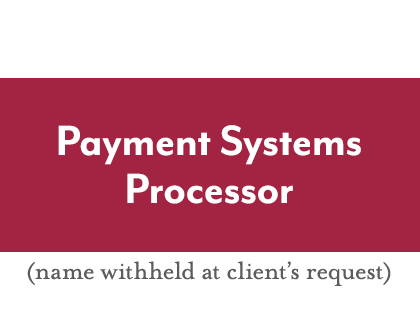 Engagement
Strategic Advisory
Frontier's client sought advice regarding a joint venture with a strategic industry player
---
CLIENT
The Client is an international payment systems processor that utilizes proprietary technology for providing turnkey, private-label gift cards.
SITUATION
The Client was approached by one of its strategic competitors (the Competitor) regarding merging or otherwise combining operations in order to synergistically mesh the Client's IT transaction processing and client support expertise with the Competitor's sales capabilities. The Client's management and owners were struggling with (i) whether to merge with the Competitor whose historical revenue and EBITDA were materially larger than the Client's revenue and EBITDA and (ii) if a merger were pursued, what valuation for the Client and the Competitor, among other terms and conditions, would be advisable to the Client. Frontier was engaged (i) to assess the Client's current valuation and the Competitor's current valuation, (ii) to analyze and assess the terms and conditions of the proposed merger, (iii) if the merger was pursued, to advise on how to most effectively consummate the proposed merger and to advise and negotiate on behalf of the Client, and (iv) if the merger was not pursued, to advise and assist in effecting certain alternative strategic growth initiatives.
RESULTS
Notwithstanding the fact that the Competitor was in a stronger financial position than the Client with higher historical revenue and EBITDA, Frontier assisted the Client in determining that (i) the Client's business model and future prospects were significantly stronger than the Competitor such that the Client's valuation was most likely higher than the Competitor's valuation, (ii) a merger between the Client and Competitor, while a prudent idea in concept, was not nearly as compelling or as financially prudent to the Client as a strategic joint venture where the Client would autonomously realize the potential value that the Client had created, but which the Client had yet to experience in the market. Frontier advised, and the Client decided, to reject the merger offer from the Competitor and instead engaged the Competitor in a negotiation to form a joint venture, into which the Competitor ultimately agreed to enter.