Leading Manufacturer of Nanofiber-Based Materials | STRATEGIC ADVISORY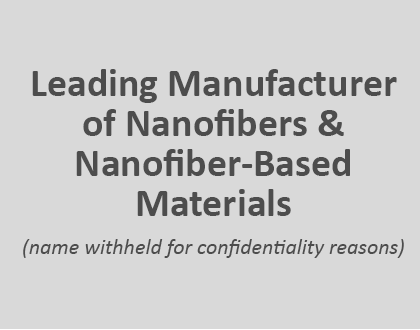 Engagement
Strategic Advisory
Frontier's client sought advice on positioning the client to successfully sell the business and to optimize the client's objectives in doing so
CLIENT
The client manufactures nanofibers and nanofiber-based materials that deliver nano-scale solutions to macro-scale problems in a myriad of end-use applications, but most typically in filtration applications. Those material technologies and end-use applications are utilized in numerous industries, including HVAC, filtration media for re-usable face masks, and filters for gas turbines.
By applying its proven, patented material technologies and by mastering the art of commercially producing its nanofiber-based products, the client's products have created, and continue to create, new solutions in textiles, nonwovens, and engineered materials for manufacturers of end-use products.
SITUATION
After receiving interest from several category- leading potential strategic buyers, the client sought to ensure its readiness for a potential sale – specifically to optimize the valuation of the business and other key considerations in a potential sale of the business.
RESULTS
Frontier was engaged, among other things, to assess and address the following: (i) the client's readiness to share the story of its business, of its burgeoning technologies, of the growing end-use applications, and of the increasing number of industries that use of the client's material technologies; and (ii) the client's readiness to withstand the rigorous scrutiny and verification of the business, of the technologies, of the end-use applications, and of the industries which would be an integral part of the confirmatory due diligence process involved in closing on a sale of the business.