Healthcare Data Analytics Company | STRATEGIC ADVISORY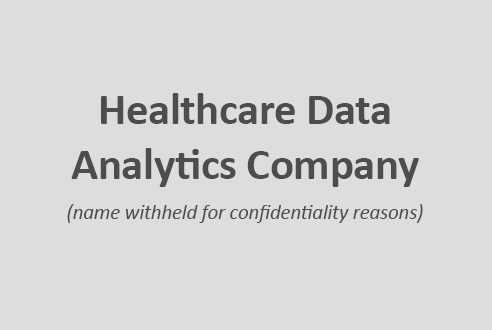 Engagement
Strategic Advisory
Frontier's client sought strategic and financial advice in analyzing alternative growth strategies and in developing a selected growth strategy
CLIENT
The client provides actionable data used to deliver improved patient outcomes, increased patient safety, and greater efficiencies in healthcare by leveraging affiliated, provider-owned health information exchanges. The client not only delivers its interoperability technology which facilitates the sharing of real-time patient information across disparate electronic health records, but also delivers valuable data analytic reporting. Such interoperability and analytics are achieved by partnering with healthcare providers, integrated delivery networks, accountable care organizations, and others facing challenges in the new healthcare marketplace (such as challenges with value-based payment structures). The client's data-driven, analytical reports (i) allow access to critical clinical information required for clinical integration, care coordination, quality reporting, and new payment models, and (ii) provide healthcare providers with invaluable insights and actionable data to improve clinical outcomes, increase patient safety, and reduce healthcare delivery inefficiencies.
SITUATION
The client was experiencing, and continues to experience, increasing demand for its services in the marketplace, particularly from organizations owned or controlled by healthcare providers. In order to expeditiously select the most prudent growth strategy and to explore the most advantageous financing available to fund that growth strategy, the client wanted to accelerate the development and analysis of viable growth strategies.
RESULTS
Frontier assisted our client, along with its talented management team and other professional advisors, in developing, analyzing, selecting, and successfully pursuing our client's viable growth strategy – a strategy which is becoming increasingly-successful as the strategy is executed.