Intermodal Logistics and Transportation Management Company | STRATEGIC ADVISORY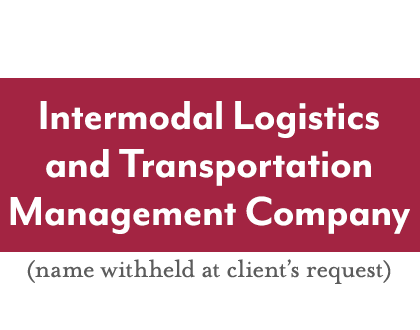 Engagement
Strategic Advisory
Frontier's client sought a strategic alternatives assessment to chart the future of the business
---
CLIENT
The Client is a category leader in intermodal asset based and non-asset based transportation services both domestically and internationally, including full-service logistic management services, drayage, freight forwarding, shipping container depot operations, rail ramp and maintenance services, leasing of transportation equipment, and international transportation through its "non-vessel operating common carrier" designation.
SITUATION
The Client was contemplating certain strategic alternatives and engaged Frontier (i) to identify the Client's strategic monetization alternatives and strategic growth alternatives and (ii) to evaluate the expected return and associated risk for each alternative.
RESULTS
As a result of Frontier's research and advice, the Client was able to more prudently and more definitely evaluate its strategic alternatives and select the optimal steps to achieve a larger strategic objective of the Company and its owner.